One Veteran Society Board of Directors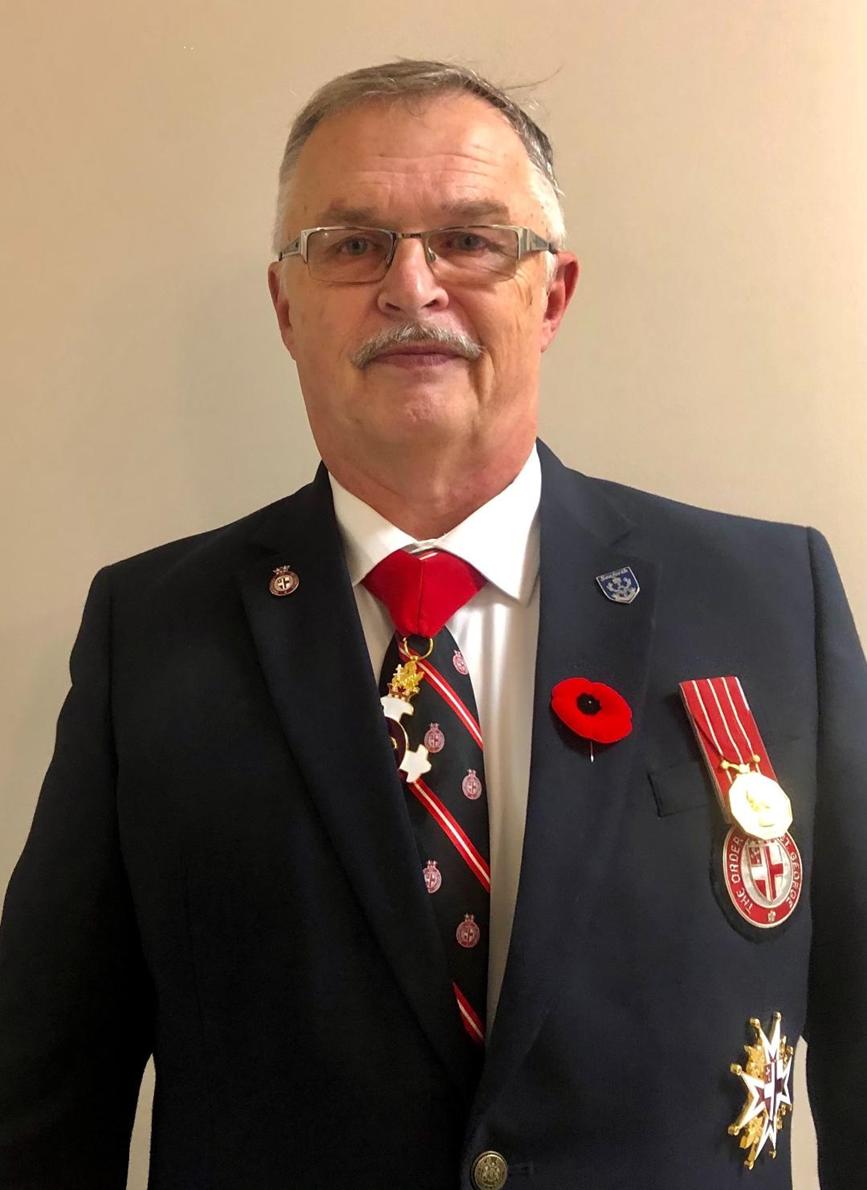 Allan Plett, President
Allan served with the Seaforth Highlanders of Canada from 1973-1987 and attained the rank of Warrant Officer. Upon retiring from the military he began a career as a Paramedic with the BC Ambulance service where he served for almost 25 years from 1988-2013. During that time he was recognized by the New Westminster Police Board for Bravery and BCAS with the Executive Directors award for bravery. With a passion for motorcycles, in 2009 Allan joined the Canadian Army Veterans Motorcycle Unit and volunteered in many leadership roles including Operation Officer for Western Canada from 2016-2020. In 2017 Allan was invested into the Order of St. George and served in various capacities on the Order Board of Directors and the Foundation Board of Directors culminating in his appointment as Prior of both the Cascadia Priory and Prairies Priory where he continues to lead the positive growth and success of the organization.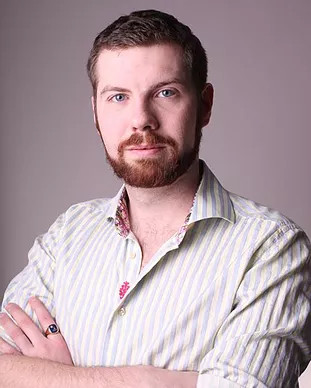 Dr. Matthew Kane, Ph.D, Vice President
Matt joined the military at age 17 as a mechanic in the Royal Canadian Navy. He transferred to Military Intelligence and was commissioned from the ranks. Matt quickly found a passion for his work in Military Intelligence and was involved in various operations in the Middle East, Somalia, the Persian Gulf, the Gulf of Aden, and the BC coast. Matt's final job in the military was leading an intelligence cell conducting operations against Taliban Improvised Explosive Device financiers, suppliers and makers. After sustaining numerous injuries in the line of duty, Matt left the military in 2014 where he went on to complete a Master's Degree in Psychology in which he studied deception detection, and then completed a Ph.D. in 2018. He lives in South Surrey BC with his wife and daughter and is an entrepreneur owner of Solaris Intelligence.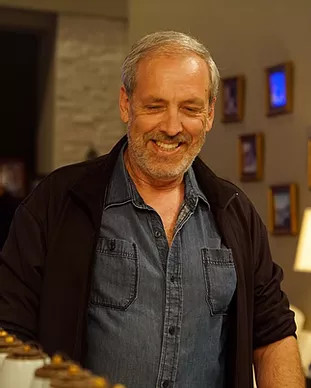 Marc Burchell, Treasurer
Marc is one of the Co-founders and Co-national Organizer of the Canadian Walk for Veterans, founded in 2018. The son of a Second World War veteran, he spent over 40 years working in the retail fashion industry, ending up as a partner in Suzanne's, a chain of 52 ladies fashion stores across western Canada. Over the past 15 years he has been very active in his community as a member of the White Rock (BC) Economic Development Committee, Volunteer Consultant for White Rock-South Surrey Hospice Society, Volunteer Consultant for Peach Arch Hospital Auxiliary Society, Past- President of Equitas Disabled Soldiers Funding Society, Director and Treasurer of Sources Community Resource Centers and Founding Director & President of the Surrey-White Rock Community Engagement Society. Marc currently lives in South Surrey BC with his wife Dodi, has 2 sons and 4 grandchildren.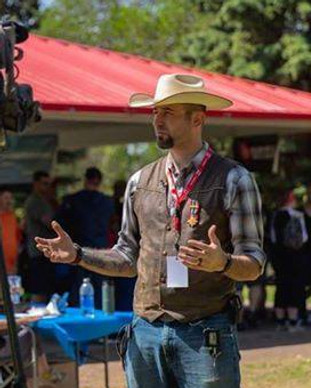 Chance Burles, Director
Chance, who is Co-national Organizer of the Canadian Walk for Veterans, served in the Canadian Armed Forces for 8 years as a Combat Engineer and retired as a Master Corporal in 2013. He served with 1 Combat Engineer Regiment in Edmonton, Alberta for 6 years including an 8-month tour of Afghanistan in 2008. He spent the last year and a half of his service at 4 Canadian Division Training Center in Meaford, Ontario as a Recruit Instructor. Chance has been a veteran advocate for many years and hosts the podcast "Tools for the Toolbox". He resides in Edmonton Alberta with his wife and two sons.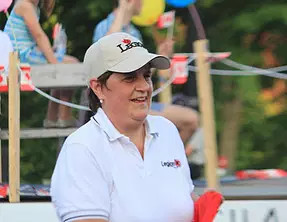 Liz Grevatt, Director
During the last seven years as President of the Philipsburg Legion, Liz along with an outstanding Executive has re-establish the Legion within the community. More importantly we have re-connected with the Veteran community in our area. Along with the Legion, Liz is a member of Breakfast Club of Canada and Avante Woman's Center.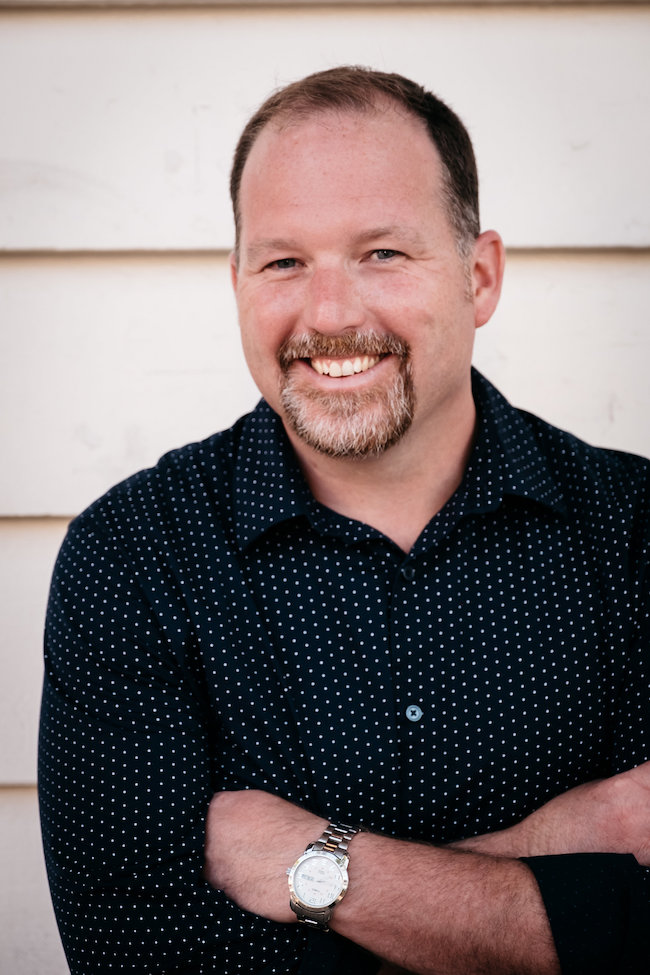 Christian Lane, Director
The grandson of RAF and RCAF veterans, Christian is a 20-year law enforcement officer and regional manager with specialization in enforcement, investigations and intelligence. He is a recipient of the Peace Officer Exemplary Service Medal and member of the board of directors for the Canadian Peace Officer Memorial Association.  In 2021, Christian founded Team Ten Eight, Canada's podcast dedicated to those who serve and sacrifice to keep us all healthy, safe and secure. He has a passion for community contribution and has served as a member of a mayoral task force, a mentor with Big Brothers of Greater Vancouver and ran as a candidate for city council. Christian lives in Abbotsford with his wife, Robyn.
Team Ten Eight = www. teamteneight.com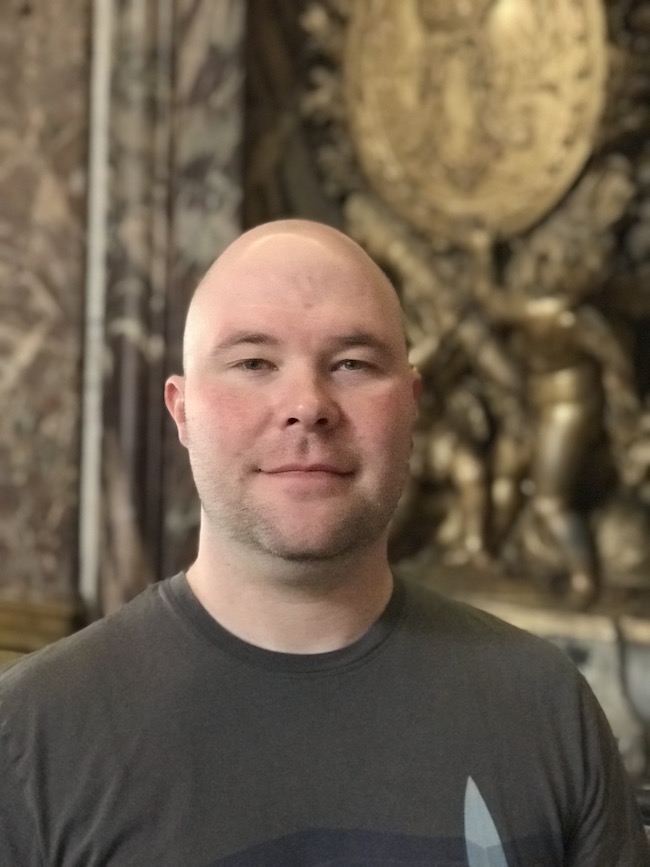 Gene Kushnir, CD, AdeC, Director
Gene completed his undergraduate degree in Edmonton, and while starting his professional career, he enrolled into the Canadian Armed Forces Reserve with the Cadet Instructors Cadre working with the Air Cadet Program.  Gene completed a masters degree from the Royal Military College of Canada and he continued his professional career in Ontario until returning to Alberta in 2012.  Gene has worked at 5 different Air Cadet Squadrons, 2 Summer Training Centers and has been Commanding Officer 4 times in his 24 year career.  He currently serves as the Commanding Officer of 604 (Moose) Royal Canadian Air Cadet Squadron and serves as an Honourary Military Aide de Camp to the Lieutenant Governor of Alberta.  In his civilian career, Gene works for the City of Calgary as a Business Process Consultant. Gene has been a member of the Order of St George since 2010 and is now the Deputy Prior of the Prairies Priory and thrilled to support the 2022 Walk for Veterans.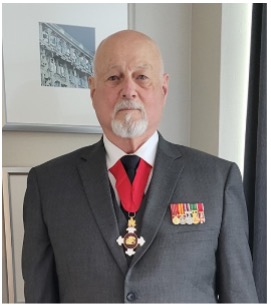 Ronald G. Donison CD KStG , Director
Ron was a firefighter for the City of Regina for just under 30 years starting in 1977, the last eight years as a Station Captain in charge of one of our Technical Rescue teams.  Responsible for High Angle and Confined Space rescues, along with all the other activities of working firefighters.   He retired from the Department in 2006.
In 1965 Ron joined the Canadian Forces Reserves, as a Rifleman with the Regina Rifle Regiment, and in 1966 he voluntarily transferred to the Royal Canadian Engineers, 14 Field Squadron to become a Field Engineer.  He was Honourably released in 1971, due to government cut backs within the Reserve system, and was out for 12 years.   In 1983 he reenlisted in the Reserves, joining 16 Medical Company, of the Royal Canadian Medical Services. He had worked my way up to Warrant Officer, with a 6B qualification, and in 2003 decided to retire from the Forces and again was honourably released.
In 2005 Ron started working with the Commissionaires South Saskatchewan, primarily with the RCMP, at "F" Division HQs for five years and then at RCMP Depot in Regina until present.
During 2010 he became a member of the Canadian Army Veterans Motorcycle Unit (CAVMU), the Caen Unit here in Regina. He had been back into the motorcycling community since 2001, participating in various recreational and charitable activities. At present Ron holds the position of Sergeant at Arms within the Caen Unit. Over the past 12 years he held various positions within the CAV, Unit President, 3rd CAV National Vice President, along with working as a Road Captain.
Ron was inducted into the Order of St. George in October 2021 as a Knight of the Order and was formally Inducted on the 23rd of April 2022.
He is currently 73 years old, married for the past 54 years, has three grown daughters, one grandson and two granddaughters.