Walk in the 4th Annual
Canadian Walk for Veterans
Canadians Walking Shoulder to Shoulder
A Nation-Wide Event in Support of Veterans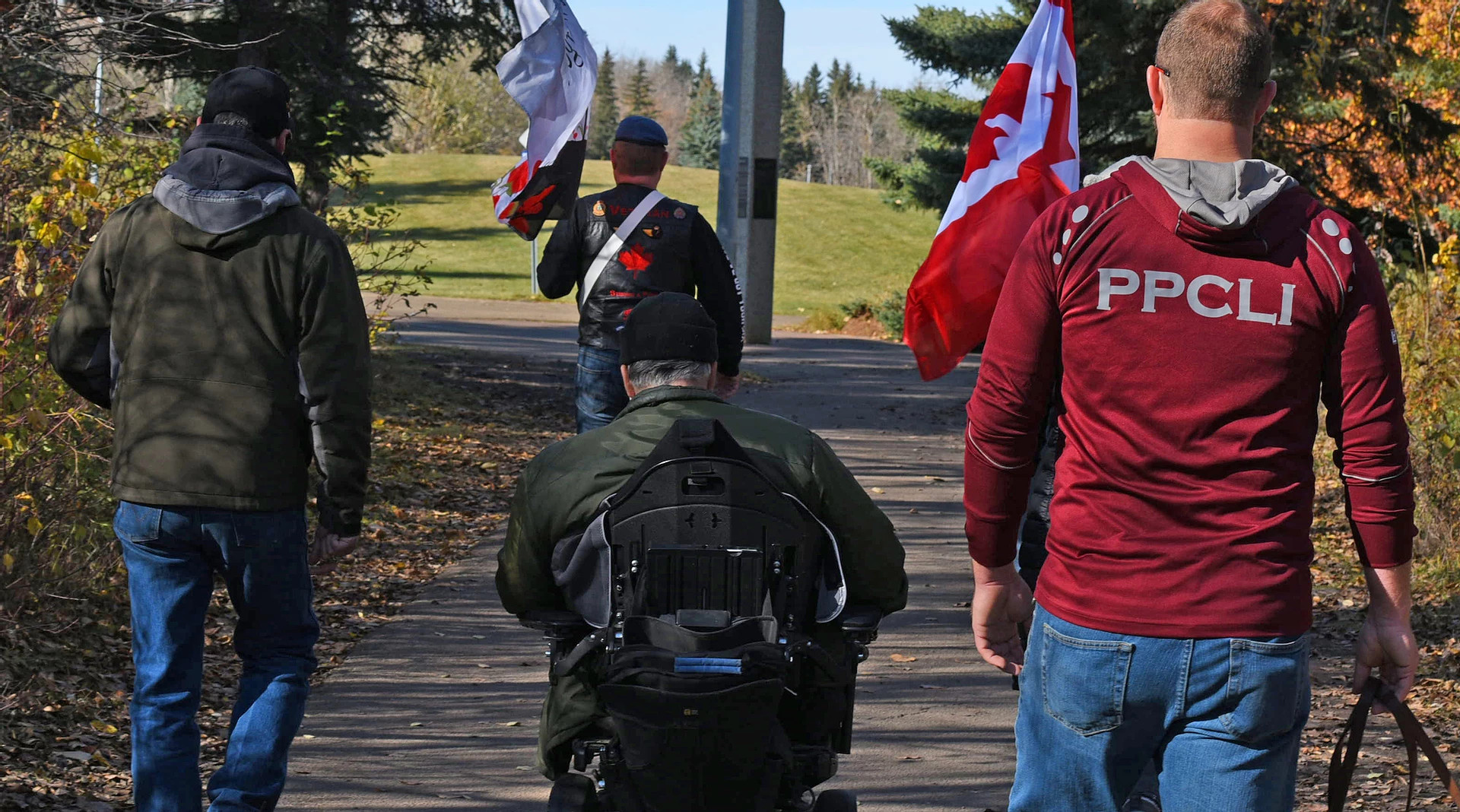 The 76th Anniversary of the Liberation of the Netherlands
In 2020 on the 75th anniversary of Canadian forces liberating the Netherlands, COVID-19 forced commemoration ceremonies throughout Canada and the Netherlands to be deferred or cancelled. Accordingly, the Canadian Walk For Veterans shifted its planned tribute to that important anniversary in favour of highlighting the contributions made by those who have given so much of themselves during this difficult pandemic: our Military, Veterans, First Responders, Civil Servants, and every essential front line worker across Canada. Though a year deferred, we don't want to let another year pass without honouring the incredible courage and sacrifices of the Canadians who fought, and those who gave their lives, to liberate the Netherlands from tyranny during the Second World War.
By going virtual in 2020 it allowed participation of walkers in over 120 cities across the country and as far away as Florida, Michigan, Melbourne Australia and Holland. With continuing uncertainty about when we will be liberated from the siege of COVID-19, the 2021 Canadian Walk For Veterans will once again be a virtual walk over the weekend of September 25th & 26th and we encourage all participants to get out into their communities and walk, run, bike, do push ups, burpees or do any other exercise you choose to and dedicate your effort to those in service to our country.
Commencing in September 1944 and ending on May 5th 1945 the campaign to liberate the Netherlands played a key role in drawing the Second World War to a close. Over 175,000 Canadians took part in the campaign and more than 7,600 Canadian soldiers, sailors and airmen died in the eight dreadful months it took to complete the task. On May 7, 1945, two days after Lt.-General Charles Foulkes of the 1st Canadian Corps accepted the surrender of the commander of German forces in the Netherlands, the formal German surrender was signed at Reims in France thus ending the war in Europe.
The Dutch people had suffered terrible hunger and hardship under the increasingly desperate German occupation and to this day Canada and the Netherlands share a special bond of friendship because of Canada's role in liberating the Netherlands in the cause of freedom. Each Christmas Eve, Dutch school children place flowers and candles on the graves of the Canadian fallen and each year Canada receives thousands of tulips from the Netherlands in thanks for the Canadian sacrifice and for providing safe refuge to the Dutch Royal Family during the Second World War.
The 2021 Recipient of Net Proceeds

Honour | Educate | Remember
Launched in 2011, No Stone Left Alone Memorial Foundation's mission is to honour the sacrifice and service of Canada's military by educating students and placing poppies on the headstones of veterans every November. Their unique ceremony provides students and youth with an authentic experience that creates knowledge, understanding and appreciation of those who serve and of the sacrifice of Canada's fallen.