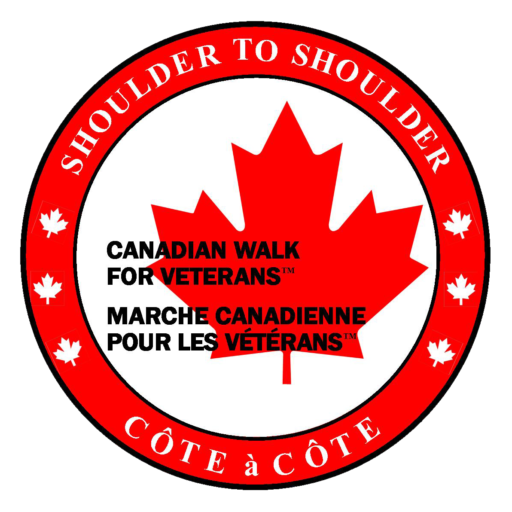 JOIN US FOR THE 2023 CANADIAN WALK FOR VETERANS
September 23 & 24
Canadians Walking Shoulder to Shoulder
When a member serves in the military, the entire family serves as well. Families play a critical role in enhancing the well-being of military personnel and Veterans, particularly those with service-related health conditions. Important as they are to the well-being of military members and Veterans, the families face challenges too. Constant awareness of the potential dangers faced by their serving parent, spouse, or child, caring for members or Veterans with service-related conditions,  geographic moves and transitioning out of military life all present challenges and require sacrifices by members of military families. The 2023 Canadian Walk For Veterans pays tribute to these "Heroes of the Homefront".
In-person and Virtual CWFV
This year, in-person events will be held in cities across the country but for those walkers who are unable to attend these events, we invite you to participate in a virtual walk at a place and time of your choosing over the weekend of September 23rd and 24th. We encourage all virtual walkers to share publicly pictures or videos of your walk experience on our social media @canwalk4vets.
The 2023 Recipient of Net Proceeds
Military Family Resource Centers MFRC
Military Family Resource Centers are essentially the heart of their military communities and their goal is to build strong, resilient individuals, families and communities. Dedicated staff are frontline service providers, responsible for connecting military families to a wide range of programs and services. They understand the military lifestyle and are there to help find answers to the questions that come up as a result of military life. Dealing with difficult situations can often feel overwhelming and intimidating for the family members of those serving and whether they need advice on navigating family relationships, have questions about what to expect during military life or are seeking counseling services, the compassionate professionals at Military Family Resource Centers are there to support them in a safe environment.
This year, net proceeds from the 2023 Canadian Walk For Veterans will go toward supporting the valuable work of Military Family Resource Centers that are situated in regions where in-person events are held. However, three years of COVID-19 has taken a toll on many military, veteran and first responder organizations that rely on fundraising to continue their work of providing support through rehabilitation services and helping develop the tools needed to cope. Therefore, a portion of this year's net proceeds will also go to those organizations that form a team and hold a Canadian Walk For Veterans event in their respective towns. Additional funds raised through national sponsorship and "virtual" registrations will be distributed to all recipient organizations on a prorated basis.
Click here to learn more about Military Family Resource Centers