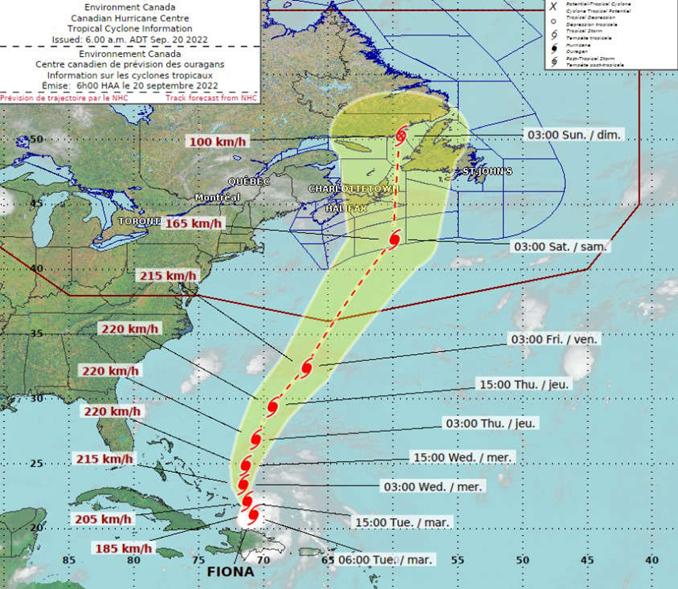 Dear Canadian Walk For Veterans Supporter,

Putting events together is always a challenge but when it's on the East Coast it can take on a different set of demands. Environment Canada is tracking Hurricane Fiona and as the attached map shows based on the current track, parts of Nova Scotia will be impacted from Friday through until late Saturday. With our Halifax event planned for mid-day on Sunday we wanted to give those of you who have registered a heads up on our Halifax Walk. We are hoping that we will still be a go for Sunday but as everyone knows, there is always uncertainty with the weather. We will make a final call on the walk by noon on Saturday. Let's hope that we will be able to gather on Sunday as planned and make the Halifax leg of the Canadian Walk for Veterans a huge success. Meanwhile, please stay safe.
Thank you for your patience and we'll keep you posted.
Canadian Walk For Veterans
Sunday September 25 2022
2:00pm to 4:00pm
Registration at 1:00am
Point Pleasant Park
A beautiful walk starting at Black Rock Beach
walking to Northwest Arm Battery and return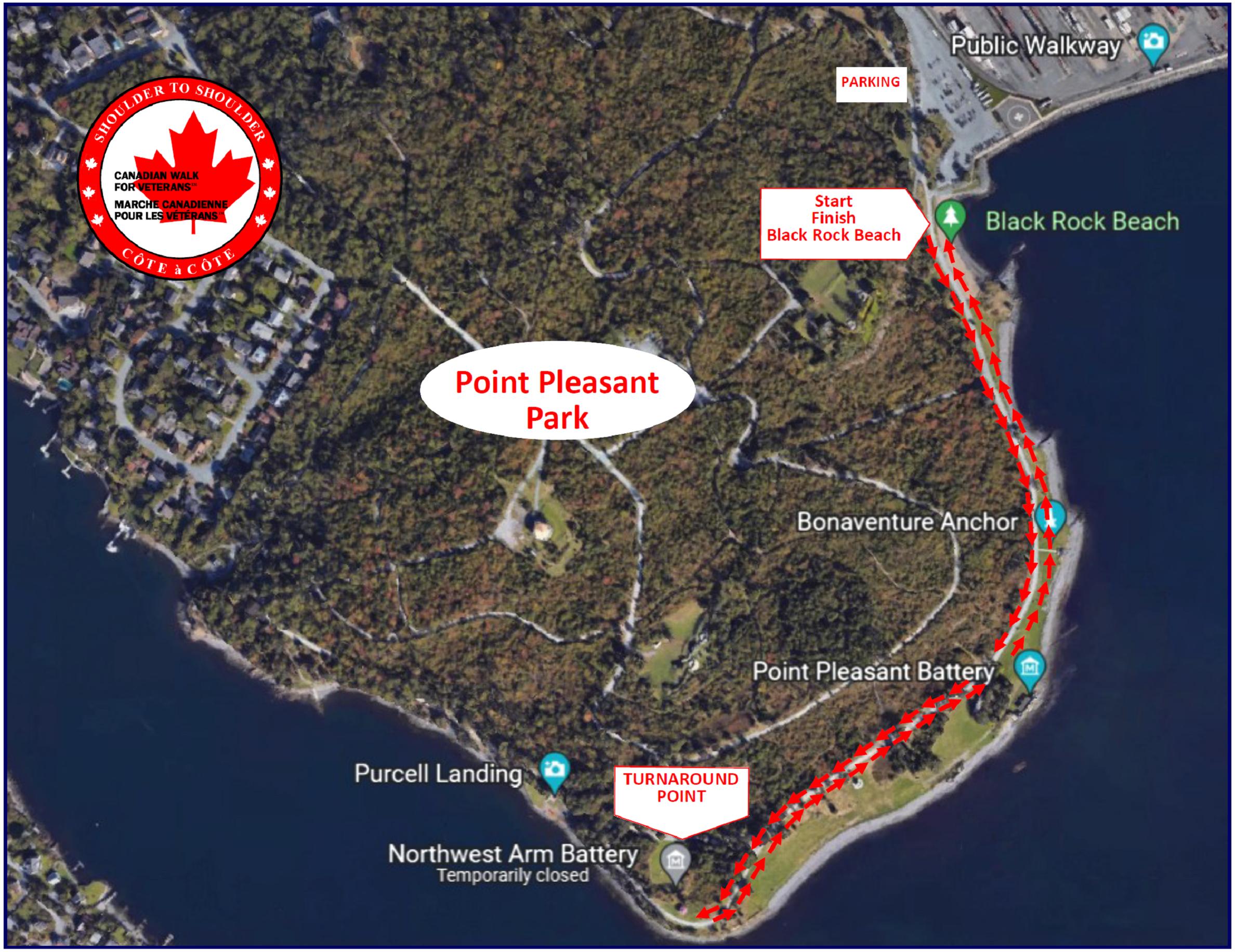 Click on route map for downloadable PDF
Dan Hennessey, Honorary Colonel
Dan Hennessey was appointed as Honorary Colonel of 14 Construction Engineering Squadron, RCAF, Bridgewater NS June 2015. The Squadron is comprised of the Headquarters in Bridgewater along with the Reserve Flight of Engineers located in Bridgewater, Pictou, Gander and Aldergrove BC.
A strong proponent of the Canadian Armed Forces dating from his early years as an Air Cadet, Honorary Colonel Hennessey organized a very successful Yellow Ribbon campaign in Bridgewater and spearheaded a memorial to Cpl. Paul Davis, a local casualty of the Afghanistan mission along with another for Pte Rick Green (Afghanistan 2002) and Signalman Philip Crouse who paid the ultimate sacrifice during a Peacekeeping mission in the Middle East in 1966 along with another that took place yesterday for Pte Nathan Smith (Afghanistan 2002) . He also worked with 12 Wing Shearwater/423 Squadron, on the memorial for the tragic loss of life in the crash of Stalker in April 2020 and is currently working on a memorial for Snow Birds, Capt Jenn Casey. Hennessey was awarded the Queen Elizabeth Diamond Jubilee medal and most recently the RCAF Command Commendation recognizing his work with the RCAF and the community.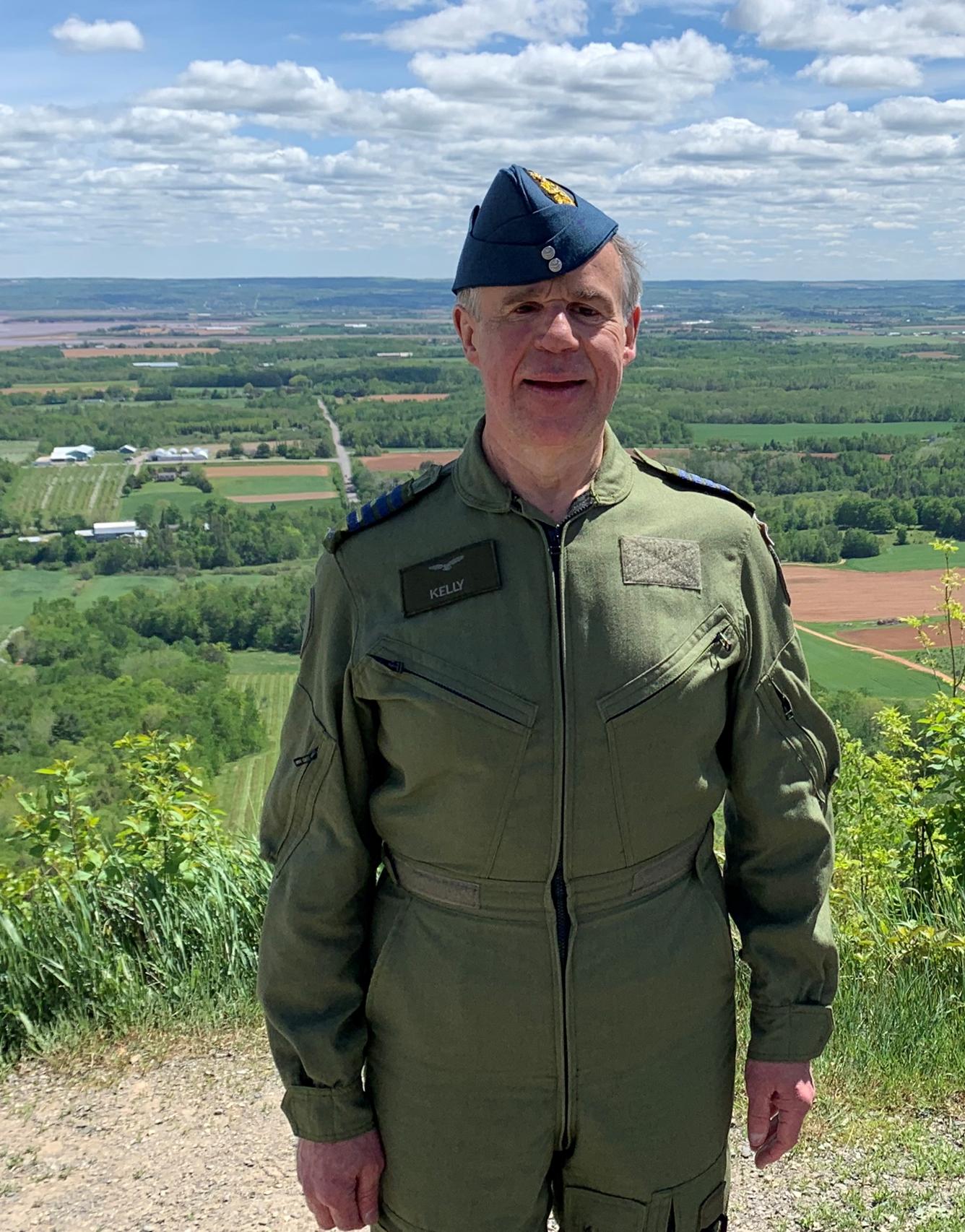 Terry Kelly, Former Honorary Colonel
At the age of two, Terry Kelly's eyes were removed due to retinoblastoma, a rare, hereditary cancer.
At the age of seven, he left his home in St. John's, Newfoundland to attend the Halifax School for the Blind, a residential school in Nova Scotia.Spending nine months a year away from home was not easy for Terry, however, the tough love extended from his surrogate house parents, retired military personnel, initiated Terry's quest for challenge and developed his love of life.
As a musician this Newfoundland native has released seven full-length recordings, has shared the stage with Symphony Orchestras, and has performed his original music in Europe, Australia, New Zealand, and for the troops in Afghanistan. He is most recognized for his inspirational song, "A Pittance of Time".
As a result of an invitation from General (Retired) Rick Hillier to become a member of Team Canada Afghanistan, Terry traveled to Afghanistan and performed there for our troops.
Due to his many significant achievements, Terry Kelly has been invested into the Order of Canada; received honourary doctorates from the University of King's College and Saint Mary's University; has received the Canadian Country Music Association's Humanitarian Award; was inducted into the Canadian Disability Hall of Fame; and is a former Honorary Colonel of 14 Wing Greenwood Nova Scotia .
As a professional speaker, Terry uses his life experiences to touch the hearts of many and has motivated tens of thousands to overcome personal challenges and live their lives to the fullest.