Sunday September 24 2023
2:00pm to 6:00pm
Registration at 1:00pm
Philipsburg Legion
200 Montgomery Ave.
Philipsburg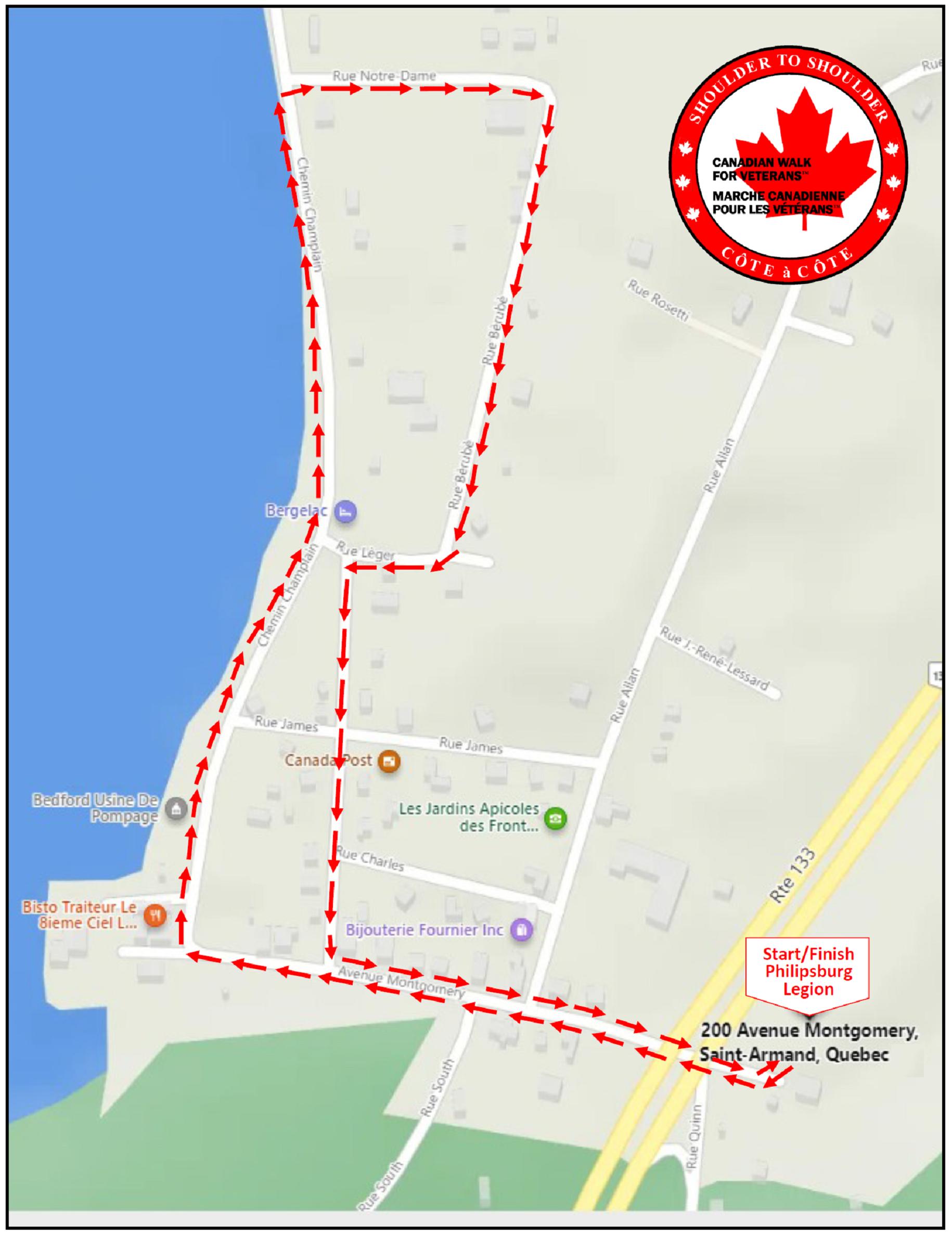 Click on route map for downloadable PDF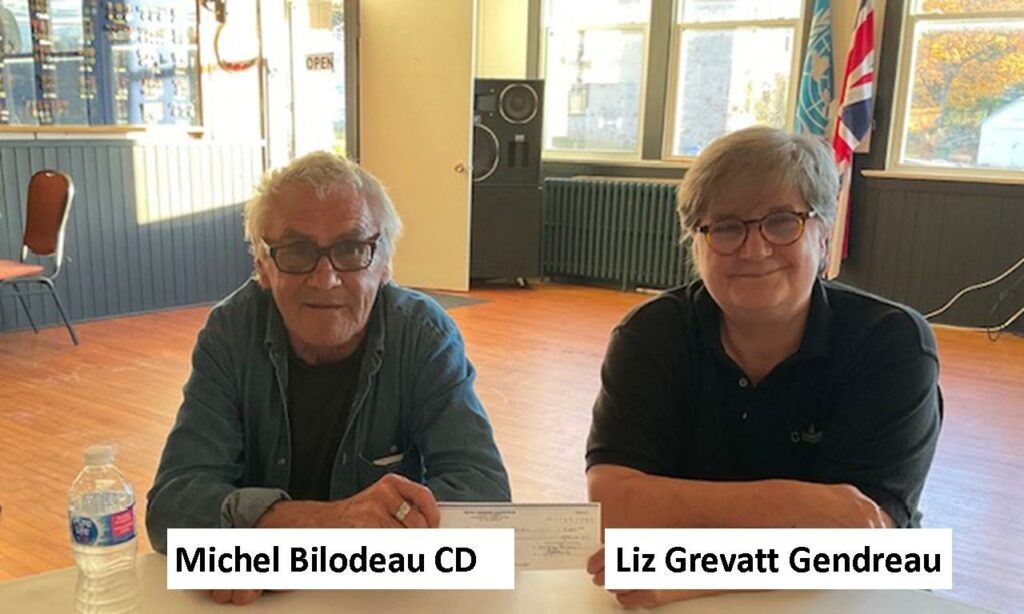 Liz Grevatt
During the last seven years Liz has been President of the Philipsburg Legion. Along with an outstanding group of Executives have re-establish the Philipsburg Legion within the community. More importantly to re-connect with the Veteran community in our area. Along with the Legion Liz is a member of Breakfast Club of Canada , Avante Woman's Center.

Michel Bilodeau CD
Michel started his military career in 1972 in which he served 6 months in Egypt under the UN UNEF in 1977. Following that he then served in Germany 1978-`984 NATO/OTAN, 3 years as section Commander at Battalion 4SVC BN, then 2 years with Squadron 444 SQN in charge of TPT. He retired from the military in 1992. In 2015 he founded VETERAN CANADA/ANGE SOLDAT which he is still involved with to this day. He is also serving as First Vice President of Philipsburg Legion.

The 15 Quilts of Valour presented on Sept 23/24 at the walk in Philipsburg are all Handcrafted by the Quilting posse of Stanbridge East Que.

Thank You to Our Local Sponsors